Mortgage Connects episode categories
Top originators

Strategies, tips and advice from some of the mortgage industry's top originators.

Diversity

Mortgage professionals discuss how they approach their work through the lens of diversity.

Industry insights

Insider insights on what's happening in the industry, including the latest trends and forecasts

Training

Training and development programs and tactics to help boost industry knowledge and build professional skills.
About our audience
Our listeners are mortgage professionals who want to gain valuable insights and inspiration from mortgage industry experts and the tips and strategies they reveal during each episode. We want to help our audience:
Feel empowered by providing actionable takeaways they can use to elevate their professional influence and take their business to the next level
Gain awareness of industry trends and best practices that will positively impact their everyday mortgage business decisions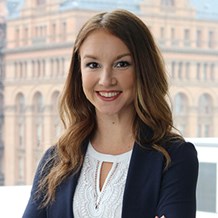 Host: Stephanie Budnik
Mortgage Connects is hosted by Stephanie Budnik, who came to MGIC in 2015 with a background in teaching. Stephanie is a natural listener who's passionate about making a difference in people's lives and interested in what has led to others' success.
Love our show?
Subscribe here! If you have questions, comments, or want to get involved, send an email to mortgageconnects@mgic.com.
Mortgage industry insights straight to your inbox
MGIC Connects is a leading mortgage industry blog. Our experts share their insights beyond private mortgage insurance to help readers learn about mortgage finance, housing trends, mortgage education initiatives, real estate news, social media and more.