Listen with your favorite app:
Mortgage Connects episode categories
Top originators

Strategies, tips and advice from some of the mortgage industry's top originators.

Diversity

Mortgage professionals discuss how they approach their work through the lens of diversity.

Industry insights

Insider insights on what's happening in the industry, including the latest trends and forecasts.

Training

Training and development programs and tactics to boost industry knowledge and build professional skills.
Our listeners
We inspire our audience of mortgage professionals to:
Feel empowered by actionable takeaways they can use to elevate their influence and take their business to the next level
Gain awareness of industry trends and best practices that will positively affect their everyday business decisions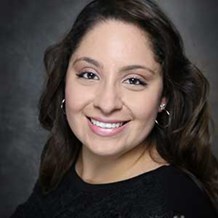 Concepcion Guerrero, Host
Mortgage Connects is hosted by Concepcion Guerrero. Concepcion joined MGIC in 2011. In her current role, she supports marketing initiatives in the Credit Union and Community Bank channels. Her bilingual and bicultural background has contributed to MGIC's success in reaching out to the Hispanic market. Concepcion holds a Bachelor Degree in International Business from Alverno College and lives in Milwaukee, Wisconsin with her husband, Miguel, and two children, Carolina and Andres.
Love our show?
Subscribe to our blog below! If you have questions, comments, or want to get involved, send an email to mortgageconnects@mgic.com.
Subscribe to our blog: The latest from MGIC Connects, straight to your inbox!
Sign up to receive regular content from MGIC Connects, our mortgage industry blog and home of MGIC's Mortgage Connects podcast. Our experts share their insights beyond private MI to help readers learn about mortgage finance, housing trends, mortgage education initiatives, real estate news, social media and more.
Rethink your approach to social media! Coach Kyle Draper has 5 strategies for changing the way you use social media – register now to save your seat.