Understanding the Condo Appraisal
60 minutes
Who Should Attend:
Loan Officers, Processors, Underwriters
Overview:
During this training webinar, we will analyze the various sections of the condo appraisal to help simplify your review. You will learn what property characteristics make a condo unique, what factors to consider when analyzing the Individual Condominium Unit Appraisal Report (1073/465) and what the required exhibits are.

In this session, you'll:
Review property characteristics unique to condos
Review key sections of the condo appraisal report
Review common secondary market requirements and potential red flags
This workshop provides a Condominium Checklist to assist with your review of the condo appraisal report and help identify potential cautionary items.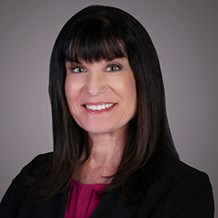 Rebecca Chase
Rebecca joined MGIC in 1998 and now focuses full time on training others. She has always enjoyed sharing her knowledge to help others succeed and understand the need for the information. She currently hosts many of the MGIC national webinar courses. Rebecca began her mortgage career in a retail bank as an underwriter and then moved into production as a loan officer and sales manager. Before moving into training at MGIC, she worked as a senior underwriter. A Midwest native, Rebecca now lives with her husband in the Tampa Bay area. In her spare time, she referees college indoor and beach volleyball across the country.