MI standard coverage 101 - Episode 13
Jeff Platfoot, MGIC Customer Trainer
MI standard coverage 101
With a recent search increase of the term "standard coverage," we take a deeper dive with MGIC's customer trainer, Jeff Platfoot, to learn what MI standard coverage is and its direct impact on the lender.
Episode breakdown:
What is MI standard coverage level and why is it important? (0:27)
Does premium type matter as it pertains to coverage levels? (4:17)
Does the lender have the ability to modify the coverage level? (5:16)
How does MI coverage impact a lender if a loan were to go into default? (6:10)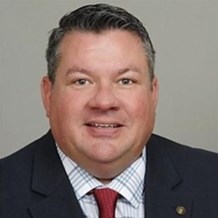 Jeff Platfoot
Jeff Platfoot joined MGIC's training team in 2003. He draws from an additional seven years of sales/origination experience and a decade of underwriting and underwriting management to help his "students" develop a depth of understanding for the subject at hand. Jeff has a degree in business. Native to, and still living in Ohio, he's a huge Buckeyes fan. A good weekend for Jeff is one spent with his wife and kids at the lake boating.
Subscribe to our blog: The latest from MGIC Connects, straight to your inbox!
Sign up to receive regular content from MGIC Connects, our mortgage industry blog and home of MGIC's Mortgage Connects podcast. Our experts share their insights beyond private MI to help readers learn about mortgage finance, housing trends, mortgage education initiatives, real estate news, social media and more.