Up Your Game! Overcoming Approval Obstacles
60 minutes
In this highly competitive lending environment, it's imperative that you understand the rules of the game right from the start. Learn how to position yourself as the mortgage expert by mastering strong communication and execution skills that will assist you in earning your customers' loyalty.
Join us for a 60-minute drill on skills you will need in order to successfully compete.
We'll review these winning plays:
Spark interest by offering your borrowers a complete playbook of financing options

Know your loan-structuring limits and when to consult the rules

Understand key differences between Fannie Mae and Freddie Mac

Discover how coaching your borrowers through the loan process gives you the edge

Avoid penalties by recognizing top approval defects & remedies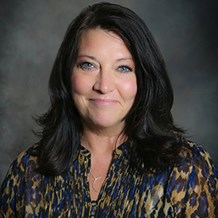 Hali Plachecki
Hali Plachecki has been in the mortgage industry since 1987 and has worked in almost every mortgage-related function – from pricing and origination to loan delivery – and has held a variety of mortgage lending positions in retail, correspondent and wholesale environments. Hali has trained in several areas of mortgage lending, including GFE/RESPA, origination, operations, mortgage loan products, processing and underwriting.
Rethink your approach to social media! Coach Kyle Draper has 5 strategies for changing the way you use social media – register now to save your seat.