Self-Employed Borrowers – Focus on Partnerships and S Corporations
60 minutes
Who Should Attend:
Loan Officers, Processors, Underwriters
Overview:
Once you've learned the basics of building qualifying income from the tax returns of self-employed borrowers, you'll be ready to take your knowledge to the next level with this session that zeroes in on evaluating Partnerships (Form 1065) and S Corporations (Form 1120-S). Regardless of the type of business, we'll teach you how to document, then calculate and finally, analyze the following:
Percentage of ownership and the impact on required documentation
Stability of K-1 income by evaluating distributions and/or liquidity
Impact of mortgage and notes payable in less than 1 year on qualifying income
Income trends year-over-year and, possibly, year-to-date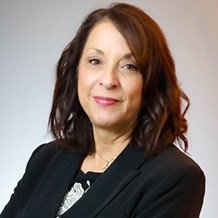 Sandra Sweeney
Sandra Sweeney is a mortgage industry veteran with over 35 years of experience. Her varied roles in operations, loan origination, underwriting and management give her a deep understanding and appreciation for many roles present in the industry. Sandra rejoined MGIC in 2013 as an underwriter and recently transitioned to a full-time customer trainer and training program developer. She currently facilitates many of the MGIC national webinar courses. Sandra and her family reside by the water on Smith Mountain Lake, Virginia. In her free time, she enjoys boating, swimming and hiking.
Rethink your approach to social media! Coach Kyle Draper has 5 strategies for changing the way you use social media – register now to save your seat.