Self-Employed Borrowers - Focus on Getting Started and the Sole Proprietor
60 minutes
Who Should Attend:
Loan Officers, Processors, Underwriters
Overview:
We'll walk through the fundamentals of using tax returns as documentation of your borrower's qualifying income, and cover these basic questions: When do I need tax returns? Why do I need them? What do I look at when I receive them?
Whether you're new to analyzing tax returns or looking for a refresher, you'll gain the critical skills that mortgage teams need — from assistants to underwriters.
During this webinar, we will:
Review personal and business tax return forms and schedules
Identify documentation required for various types of business structures
Calculate qualifying income for a Sole Proprietor using the Schedule C form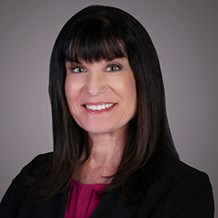 Rebecca Chase
Rebecca joined MGIC in 1998 and now focuses full time on training others. She has always enjoyed sharing her knowledge to help others succeed and understand the need for the information. She currently hosts many of the MGIC national webinar courses. Rebecca began her mortgage career in a retail bank as an underwriter and then moved into production as a loan officer and sales manager. Before moving into training at MGIC, she worked as a senior underwriter. A Midwest native, Rebecca now lives with her husband in the Tampa Bay area. In her spare time, she referees college indoor and beach volleyball across the country.