Refresh Your TRID Knowledge with David Luna
60 minutes
Re-familiarize yourself with the TRID regulatory framework and avoid potentially costly violations that could set you back. Join industry expert David Luna in this high-octane presentation as he discusses the important aspects of TRID.
Topics include:
TRID overview and brief history
Timing/delivery requirements for disclosures
Completing the LE and CD
Disclosure revisions
Fee tolerance rules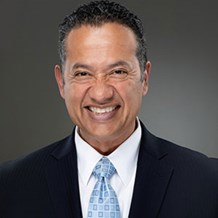 David Luna
David Luna is President of Mortgage Educators and Compliance, an NMLS approved education provider. He has served as Commissioner and in several executive positions for banks, credit unions, mortgage bankers, and brokerages throughout his career. David has more than 35 years of experience in the mortgage industry. He currently spends most of his time traveling from coast to coast training mortgage professionals. David combines his wit, ample experience, and natural flare for teaching to entertain even the most seasoned industry experts. He has served on national and state boards and holds several national and state certifications. David has been a consultant for Fannie Mae and Freddie Mac, as well as other large national banks and lenders. He has been featured in Mortgage Technology Magazine, National Mortgage Press, NBC, CBS and ABC.
Rethink your approach to social media! Coach Kyle Draper has 5 strategies for changing the way you use social media – register now to save your seat.