LinkedIn Strategies for Loan Originators
60 minutes
This 60-minute webinar will offer loan originators a deeper insight on using LinkedIn to reach a broader audience. You will gain a better understanding of LinkedIn basics to increase your visibility and come away with tips on sharing and searching inside LinkedIn. You'll also discover the value that LinkedIn groups provide.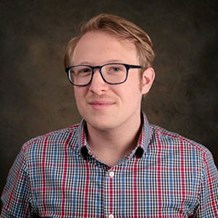 Zak Stoiber
As MGIC's Digital Marketing Specialist, Zak Stoiber manages MGIC's LinkedIn, Facebook and Twitter accounts. He studied social media while he earned his Bachelor's degree in communication arts from the University of Wisconsin – Madison in 2012. With relationship building and referral generation experience as a former recruiter, Zak is perfectly aligned to teach mortgage professionals how to use social media tools (Facebook, LinkedIn, Twitter) to better their business. In his Digital Marketing role, Zak also researches, writes and edits web content on all topics related to the mortgage industry and loan officers in particular.
Rethink your approach to social media! Coach Kyle Draper has 5 strategies for changing the way you use social media – register now to save your seat.