How to Review an Appraisal
90 minutes
Who Should Attend:
Processors, underwriters, loan officers
In MGIC's Residential Appraisal Review training webinar, you will get the tools you need to help build and strengthen your appraisal evaluation skills. The more familiar you become with typical secondary market guidelines, learn what reports are available, and develop a deeper understanding of certain cautionary items that help identify potential problems, the better you will be at evaluating an appraisal.
In this session, you will:
Analyze the Uniform Residential Appraisal Report (URAR 1004/70), including interior and exterior photos, location map and floor plan sketch
Analyze the Market Conditions Addendum (1004MC/71)
This workshop provides the most up-to-date appraisal information and tools, including:
A resource manual to keep at your desk as a handy reference after completing the training
An appraisal review checklist that helps identify potential cautionary items
Samples of other agency report forms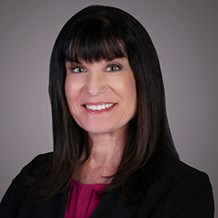 Rebecca Chase
Rebecca joined MGIC in 1998 and now focuses full time on training others. She has always enjoyed sharing her knowledge to help others succeed and understand the need for the information. She currently hosts many of the MGIC national webinar courses. Rebecca began her mortgage career in a retail bank as an underwriter and then moved into production as a loan officer and sales manager. Before moving into training at MGIC, she worked as a senior underwriter. A Midwest native, Rebecca now lives with her husband in the Tampa Bay area. In her spare time, she referees college indoor and beach volleyball across the country.