**Haunted Housing: Getting Over Your Fears of Down Payment Assistance**
60 minutes
Don't be "spooked" by down payment assistance (DPA) programs!

In this session, we'll help take the "fear" out of DPA by identifying common objections, myths and misperceptions surrounding these programs. You'll also learn from DPA savvy industry pros how they overcome these perceived obstacles and continue to grow their business by connecting homebuyers to the down payment help they need.

Every solution makes a difference for you and your borrowers. Join us as we explore the many benefits of leveraging DPA programs and learn how to combat aversion to DPAs through tried-and-true best practices.
Upcoming Sessions: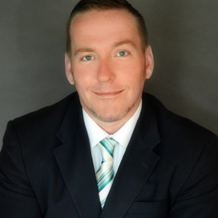 Sean Moss
EVP - Product & Operations, Down Payment Resource

Sean Moss is executive vice president, product and operations at Down Payment Resource, where he leads product strategy, oversees organizational operations and spearheads partnerships that help housing professionals connect homebuyers with assistance programs. Moss has more than 18 years of experience in the housing finance industry, and his professional achievements have earned him recognition as a HousingWire Insiders award recipient. He holds a Master of Business Administration from Kennesaw State University's Michael J. Coles College of Business.
Rethink your approach to social media! Coach Kyle Draper has 5 strategies for changing the way you use social media – register now to save your seat.