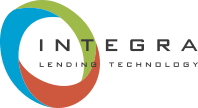 INTEGRA Software Systems®
Integra's LOS software offers a wide range of features that help to streamline the lending process like never before. The Integra team has worked to create a product that covers Mortgage, Consumer, and Commercial lending all in one. Having a brilliant, easy-to-use, and easy-to-implement product is not our only company value. We have worked to create close & communicative relationships with each of our clients through our Client Advocate Program. Integra truly views each of our clients as part of our community and we are excited to welcome you today!
Solutions
EPIC
A complete browser-based solution providing all channels of Origination for your mortgage operation.  EPIC LOS covers all channels in the mortgage industry including retail, wholesale, and correspondent, combining over 25 years of lending technology experience. Innovation, ease-of-use, automation and industry-leading compliance standards are just some of the reasons lenders choose Integra's EPIC solution.
Rethink your approach to social media! Coach Kyle Draper has 5 strategies for changing the way you use social media – register now to save your seat.