Dispelling an old mortgage myth – 15 is Greater Than 20 | Infographic
We have a new angle dispelling an old mortgage myth. Many borrowers believe they are better off putting 20% down when buying a home. But here are a few reasons your borrower should consider a 15% down payment over a 20% down payment. This mortgage infographic forces you to ask some questions that can reveal opportunity to further help your borrower. For example consideration about home improvements, college for kids or interest in investing may affect a borrower's need to put 20% down to secure a home. Take a look at how we are dispelling an old mortgage myth with this smart mortgage infographic.
Are you a mortgage professional and interested in having this mortgage infographic co-branded? No problem, you may place a co-branded material request at anytime.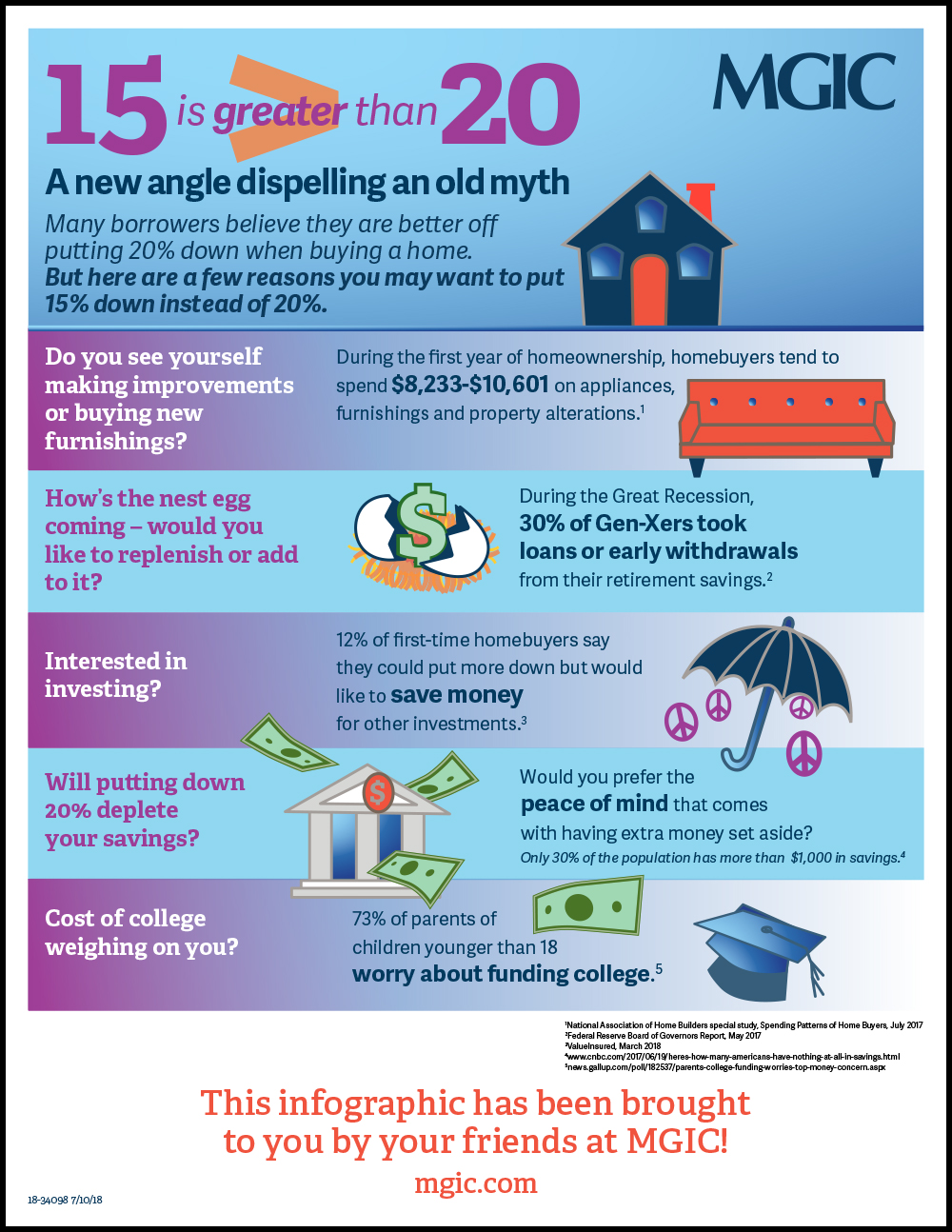 Check out more infographics from MGIC