8 tips for effective email marketing | Infographic
An estimated 205 billion emails are sent every single day. Email is still considered an effective way to stay connected with business partners. As a mortgage professional email marketing tactics can provide a valuable way to stay engaged with current and past customers, as well as referral partners. However, there are some key strategies to consider when thinking about the most effective ways to reach these important people through email. Take a look at these 8 tips for effective email marketing in our new mortgage infographic.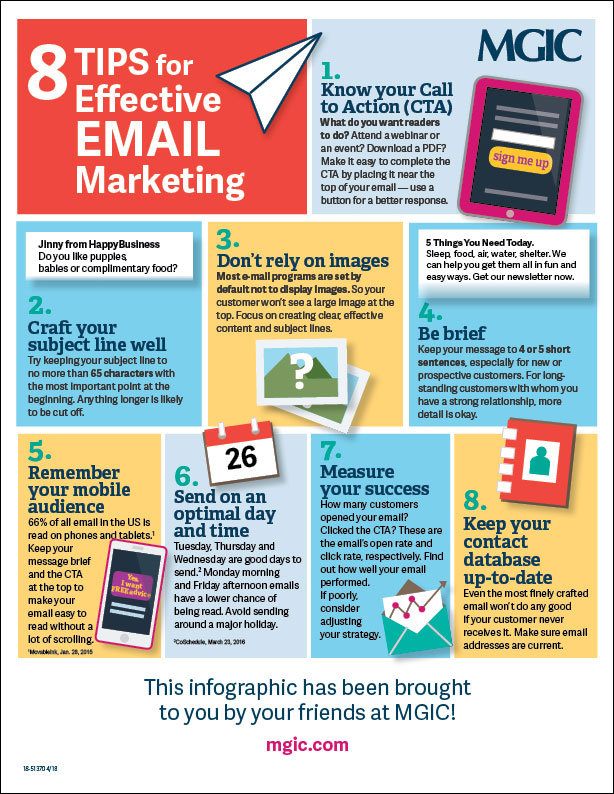 Rethink your approach to social media! Coach Kyle Draper has 5 strategies for changing the way you use social media – register now to save your seat.