Why You Should Be Educating Consumers About Down Payment Assistance Now
60 minutes
Who Should Attend:
Loan Officers, Managers, Mortgage Professionals
Overview:
With refinance business still hot and no public open houses, you may be unsure what to communicate to first-time homebuyers. Now is the time to get in front of sidelined buyers and build your future business pipeline. Today's consumers are online getting prepared for homeownership and researching their down payment options. Show them that you can help.

This webinar will review the latest information on down payment assistance (DPA) program availability, trends and processes. You'll also learn how to start more homebuyer conversations by highlighting information about DPAs in your marketing campaigns, website content and social media platforms. Plus, learn how Down Payment Resource's subscription tool, Down Payment Connect, matches motivated buyers to your DPA programs and brings them into your future pipeline.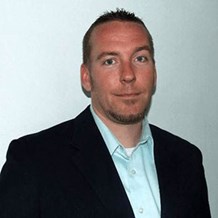 Sean Moss
Sean Moss directs operations and implementation of Down Payment Resource products. Moss has more than 15 years of experience in the real estate and finance industry, where his leadership roles ranged from loan operations to corporate-level technology projects and process improvement for small and large mortgage companies. Moss was named to the 2017 HousingWire Insiders List for his outstanding contributions to the success of Down Payment Resource. Down Payment Resource was recognized as one of the industry's most innovative technology companies by HousingWire TECH100™ and Inman News as "Most Innovative New Technology." The company tracks more than 2,500 homebuyer programs through about 1,300 housing finance agency partners. DPR's tools are licensed to Multiple Listing Services, Realtor Associations, lenders and housing counselors across the country.