What Are Successful Loan Originators Doing?
30 minutes
Who Should Attend:
Loan Originators
Overview:
MGIC conducted a survey late 2020 during a global pandemic, and we want to share our findings with you! Join us for a 30-minute dive into the results to hear what successful LOs are doing today.
During this session, you'll gain insights on:
Target markets
Referral relationships
Business focus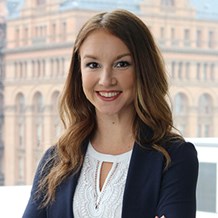 Host: Stephanie Budnik
Mortgage Connects is hosted by Stephanie Budnik, who came to MGIC in 2015 with a background in teaching. Stephanie is a natural listener who's passionate about making a difference in people's lives and interested in what has led to others' success.