Rates, Refis & Renters: Planning for the Pendulum Swing
45 minutes
Who Should Attend:
Loan Officers, Real Estate Agents
Overview:
Rates keep going down and remaining low, fueling refi business. Yet we know there's unprecedented pent up demand among renters and first-time homebuyers in particular.

As the pendulum swings from refi back to purchase, make sure you're planning ahead and cultivating your referral relationships and prospects.

Join us as we explore strategies for purchase pipeline growth and review the education and down payment needs of the next wave of first-time homebuyers.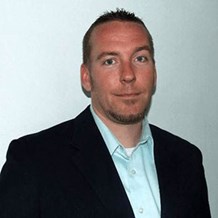 Sean Moss
Sean Moss directs operations and implementation of Down Payment Resource products. Moss has more than 15 years of experience in the real estate and finance industry, where his leadership roles ranged from loan operations to corporate-level technology projects and process improvement for small and large mortgage companies. Moss was named to the 2017 HousingWire Insiders List for his outstanding contributions to the success of Down Payment Resource. Down Payment Resource was recognized as one of the industry's most innovative technology companies by HousingWire TECH100™ and Inman News as "Most Innovative New Technology." The company tracks more than 2,500 homebuyer programs through about 1,300 housing finance agency partners. DPR's tools are licensed to Multiple Listing Services, Realtor Associations, lenders and housing counselors across the country.