Overcoming a Low Appraisal
30 minutes
Who Should Attend:
Loan Officers, Real Estate Agents, Sales
Overview:
As buying season heats up, today's homebuyers face extraordinary challenges. With the record low inventory and high level of demand, Redfin reports nearly two-thirds of offers in the past month have ended up in bidding wars, with 42% of homes selling above asking price. And in some markets, that amount shoots up to over 60%! Even if homebuyers are fortunate enough to have their offers accepted in this competitive market, they may face a new dilemma: A lower than expected appraisal. Then what?
Join us for this 30-minute webinar detailing:
Current market trends and challenges
A strategy you can use to demonstrate to buyers and real estate agents how they can overcome a low appraisal
How you can help additional prospective buyers with this innovative strategy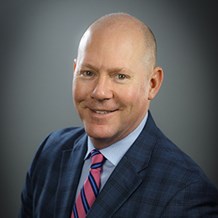 Kevin Hearden
Kevin joined MGIC in 2016 and is currently a Product Development Director. He leads various product initiatives and works closely with the MGIC sales team to develop product solutions. Kevin has over 30 years of experience in the mortgage banking industry including leadership roles in secondary marketing and product development. He lives in Hartland, WI with his wife Denise and children Will and Cole.