**The Mega Demographic You Can't Afford To Ignore with NAHREP's Gary Acosta**
60 minutes
Hear Gary Acosta, co-founder and CEO of the National Association of Hispanic Real Estate Professionals (NAHREP), dive into the state of Hispanic homeownership and the opportunity NAHREP represents for those in the mortgage industry who can leverage their affiliation.
Joining Gary for a panel discussion will be top Latina originators Pamela Stephens and Irma DeLeón to discuss their success and what they're currently doing to generate business in today's market. Elyse Mitchell, a VP of national accounts for MGIC, will moderate the discussion.
During this 60-minute webinar, we'll cover:
The tremendous opportunity this demographic presents
Cultural nuances of Latinos
Latinos' resilience in overcoming market challenges
Suggestions for closing the minority homeownership gap
Upcoming Sessions: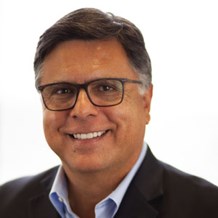 Gary Acosta, Co-founder & CEO, NAHREP
As CEO of NAHREP, Gary Acosta created the Hispanic Wealth Project, a non-profit organization with a strategic plan to triple Hispanic household wealth by 2024. He is also the co-founder of L'ATTITUDE, a major event he produces with international business executive Sol Trujillo, former United Airlines CEO Oscar Munoz, and music superstar Emilio Estefan. Acosta is also a general partner of L'ATTITUDE Ventures, the nation's largest venture capital fund focused exclusively on Latino-led start-ups.
A self-described serial entrepreneur, Gary has founded several mortgage, real estate, and technology companies. In 2013, he co-founded The Mortgage Collaborative (TMC), a cooperative corporation of 200+ mortgage companies.

Gary was appointed to the inaugural Consumer Advisory Board (CAB) of the Consumer Financial Protection Bureau (CFPB), the federal regulator to the financial services industry. He served as 2014 Chairman of the CFPB mortgage committee.

The MBA awarded him with their annual prestigious Investing in Communities award. REALTOR® Magazine named him one of the 25 Most Influential People in real estate, and Hispanic Business Magazine named him one of the 100 Most Influential Hispanics in America. Mr. Acosta writes a weekly blog about business and current events at garyacosta.com.
Irma DeLeón, Branch Manager, Geneva Financial Mortgage 
Irma DeLeón is a producing branch manager based in Chicago, IL. She is dedicated to helping people fulfill their aspirations of homeownership. With an impressive 30 years of experience in the mortgage industry, she is skilled in structuring diverse mortgage loans and cultivating strong relationships with real estate professionals and referral partners. Her commitment extends to community involvement, where she regularly conducts informative seminars for potential first-time homebuyers, emphasizing the value of building wealth through real estate investments.

Prior to her mortgage career, Irma earned her Juris Doctor from Northern Illinois University College of Law. As a full-time law student, she actively engaged in student affairs, holding the position of assistant to the director of admissions. She also played a pivotal role in organizations such as the Latinx Law Student Association and Delta Theta Phi law fraternity. Irma earned the distinction of becoming the first recipient of the Kane County Bar Foundation scholarship.

Her pursuit of excellence garnered recognition from YWCA, which honored Irma as one of the Women of Professional Excellence for her contributions to empowering women in professional settings. Irma takes immense pride in her role as a devoted mother to her two adult sons, Matthew and Zack Luckman.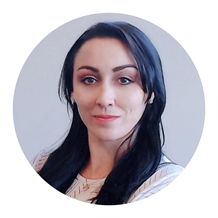 Pamela Stephens, Branch Manager, Paramount Residential Mortgage Group, Inc.
Pamela Stephens brings over 20 years of experience in the real estate industry as a loan officer. Her knowledge spans from real estate sales to residential title and lending. She has been in the Top Latino Performers of America and is a top producer in her current company.

She understands the key components of a successful real estate transaction and knows the importance of communication and transparency. Pamela is bilingual in Spanish and English, which offers her a multicultural approach that helps to expand homeownership to the Hispanic market.

Pamela is driven to ensure her processors, loan officers and customers get the best treatment possible and achieve success. She currently manages and produces at a retail branch in Nashville, TN.

Pamela was born in Quito, Ecuador, and is the mother of two amazing girls, Ari and Olivia. Her mother and sisters are a big part of her life and success.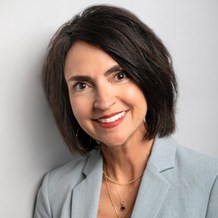 Elyse Mitchell, VP – National Accounts, MGIC
Elyse Mitchell is a vice president of national accounts at Mortgage Guaranty Insurance Corporation (MGIC). Elyse joined MGIC in 2000 and brings 25+ years of sales experience as she concentrates on cultivating business partnerships and developing and executing sales strategies with a focus on service, quality and performance.

With her passion for affordable housing, she serves on MGIC's Diversity, Equity and Inclusion Executive Council, where she is responsible for framing DEI strategy, initiatives and products. She currently sits on National Association of Hispanic Real Estate Professionals' (NAHREP) Corporate Board of Governors (CBOG), representing MGIC in advancing equitable homeownership for the Hispanic community.
Rethink your approach to social media! Coach Kyle Draper has 5 strategies for changing the way you use social media – register now to save your seat.