Meet the New URLA
60 minutes
Who Should Attend:
All Mortgage Professionals
Overview:
The Uniform Residential Loan Application (URLA) has been "under construction" for quite some time and after much anticipation, it's finally here!
The new URLA features a redesigned format and significant enhancements. Join us as we walk through this new URLA and highlight how it benefits you.
Topics include:
Implementation timeline
Benefits to borrowers and lenders using the new URLA
Specific sections of new the URLA and additional components
Key reminders for successful implementation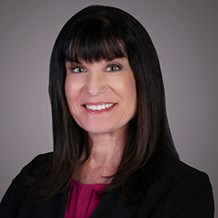 Rebecca Chase
Rebecca joined MGIC in 1998 and now focuses full time on training others. She has always enjoyed sharing her knowledge to help others succeed and understand the need for the information. She currently hosts many of the MGIC national webinar courses. Rebecca began her mortgage career in a retail bank as an underwriter and then moved into production as a loan officer and sales manager. Before moving into training at MGIC, she worked as a senior underwriter. A Midwest native, Rebecca now lives with her husband in the Tampa Bay area. In her spare time, she referees college indoor and beach volleyball across the country.