How to Compete and Win in Today's Purchase Market with Ron Vaimberg
45 minutes
With housing inventory growing, but still remaining tight, and overall mortgage volume at the lowest point since February 2000, competition for purchase business remains fierce. Today more than ever, originators are calling on agents, posting to social media, networking, and doing whatever they can think of to grow their business. The question you must answer is…How do I gain a competitive advantage in a crowded competitive market?
In this virtual event, you will learn:
How to position yourself to be different than your competition

Overcoming agent rejections of having an existing lender relationship

How to win over an agent doing business with another loan officer

Network for purchase business like a seasoned professional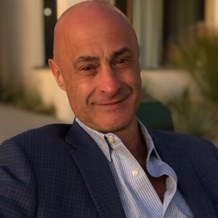 Ron Vaimberg
President | Speaker | Trainer | Coach
Ron Vaimberg International


Ron Vaimberg is recognized as one of the most requested, in-demand real estate and mortgage trainers and coach's in the housing industry. He is the driving force behind a number of the nation's top-producing real estate and mortgage professionals.
As a 38 year industry veteran, trainer, and coach, Ron is the go-to trainer, sales coach, and success strategist for top agents and mortgage professionals throughout the U.S. and Canada. Ron is recognized as the "street trainer", in that his high-performance marketing and sales strategies work in the real world and are easy to implement and produce rapid results.
Rethink your approach to social media! Coach Kyle Draper has 5 strategies for changing the way you use social media – register now to save your seat.