Home Search to Mortgage-Ready: The Impact of Down Payment Assistance
60 minutes
We know working with down payment assistance programs (DPAs) can be tough, but so is watching a shrinking purchase pipeline.
Join us to hear the latest among homebuyer assistance programs across the country and why it's important for housing industry players to educate themselves and their clients about these programs.
We'll also see Down Payment Resource® (DPR) in action and how the tool helps simplify many of the complex challenges and redundant tasks that can be overwhelming when dealing with DPAs.Tune in for an in-depth overview of how the DPR platform ties together product, sales, ops, risk and, ultimately, the borrower.
DOWN PAYMENT RESOURCE® is a registered trademark of Workforce Resource LLC.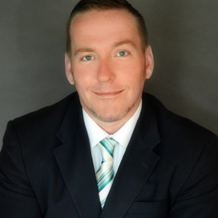 Sean Moss
EVP - Product & Operations, Down Payment Resource

Sean Moss is executive vice president, product and operations at Down Payment Resource, where he leads product strategy, oversees organizational operations and spearheads partnerships that help housing professionals connect homebuyers with assistance programs. Moss has more than 18 years of experience in the housing finance industry, and his professional achievements have earned him recognition as a HousingWire Insiders award recipient. He holds a Master of Business Administration from Kennesaw State University's Michael J. Coles College of Business.
Rethink your approach to social media! Coach Kyle Draper has 5 strategies for changing the way you use social media – register now to save your seat.