Helping Homebuyers Over the Down Payment Hurdle
30 minutes
It remains one of the biggest obstacles for first-time homebuyers – the down payment. In today's market, homebuyers face rising rents, economic uncertainty and affordability challenges, so understanding low-down-payment options is crucial to helping today's buyers.
Join us for 30 minutes as we explore:
Recently announced FHFA changes

Current homebuying trends

Differences between Fannie Mae's HomeReady® program and Freddie Mac's Home Possible® program
HomeReady® is a registered trademark of Fannie Mae. Home Possible® is a registered trademark of Freddie Mac.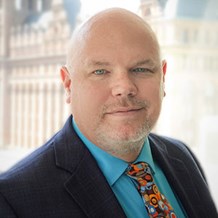 Vance Edwards, CMB, MGIC Marketing Program Director
Vance Edwards joined MGIC in 1999 and currently serves as MGIC's Marketing Program Director. Among Vance's responsibilities is heading up MGIC's Marketing Promotions Team which oversees MGIC sales training efforts, marketing of MGIC programs and co-branding efforts with MGIC customers. In addition, Vance leads MGIC initiatives with REALTORS® and consumers, especially first-time homebuyers. He has spoken numerous times to REALTORS® and loan originator audiences on topics including: first-time homebuyers, QM, economic overview, mortgage industry, and sales skills. Vance lives in Menomonee Falls, Wisconsin with his wife Carrie and children Hailey and Trevan. Vance is a certified FICO® professional and earned a Certified Mortgage Banker ("CMB") designation from the MBA.
REALTORS® is a registered trademark of the National Association of REALTORS®. FICO® is a registered trademark of Fair Isaac Corporation.
Rethink your approach to social media! Coach Kyle Draper has 5 strategies for changing the way you use social media – register now to save your seat.