Facebook Strategies for Mortgage Professionals
60 minutes
Who Should Attend:
Mortgage Professionals
Overview:
Social Media, particularly Facebook, is one of the most valuable touch points you can have with your customers and prospects. This 60-minute webinar will provide you with the information, insights and strategies that you need to successfully engage your target audience on Facebook and Facebook Messenger.
Key Takeaways:
Discover how to create a successful Facebook Business Page
Find out how to connect with borrowers and consumers using Facebook Messenger
Learn to leverage the power of Facebook reviews and recommendations
Find out where to get quality, shareable content sent to your inbox and customized to your needs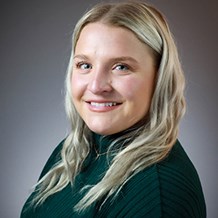 Alexis Panaro
Alexis Panaro joined MGIC in 2015. She was one of the first graduates of MGIC's Underwriting University. Alexis applied her new skills to her position as a rescission relief underwriter for two years, and then moved to Marketing where she currently manages 12-16 monthly training webinars, coordinates MGIC social media efforts, and develops email campaigns. Alexis graduated from the University of Wisconsin — Milwaukee with two bachelor's degrees, one in marketing and the other in supply chain management. She currently lives in Milwaukee (although her favorite place is Maui) and spends any free time rooting for the Milwaukee Brewers and Green Bay Packers. And the fastest way to Alexis' heart? Ask Mickey Mouse! She loves everything Disney.