Consider & Compare: How New Refi Programs Compare to Other Affordable Lending Programs
30 minutes
Who Should Attend:
Loan Officers, Loan Officer Assistants, Managers
Overview:
New Affordable Lending Programs aimed at helping homebuyers refinance have been announced by both Fannie Mae (RefiNowTM) and Freddie Mac (Refi PossibleSM). So how do these programs compare to other popular programs like Fannie Mae's HomeReady® and Freddie Mac's Home Possible® which also support refinance transactions?
Join us for a rapid 30-minute webinar covering:
High-level overview of all 4 programs — where they're alike and where they differ
Current market trends and opportunities
Side-by-side example so you'll better understand which programs to consider for which borrowers
RefiNowTM and HomeReady® are registered trademarks of Fannie Mae.
Refi PossibleSM is a service mark of Freddie Mac. Home Possible® is a registered trademark of Freddie Mac.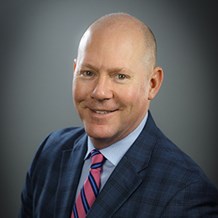 Kevin Hearden
Kevin joined MGIC in 2016 and is currently a Product Development Director. He leads various product initiatives and works closely with the MGIC sales team to develop product solutions. Kevin has over 30 years of experience in the mortgage banking industry including leadership roles in secondary marketing and product development. He lives in Hartland, WI with his wife Denise and children Will and Cole.