Beyond MI Basics
30 minutes
Who Should Attend:
Loan Officers, Managers, Mortgage Professionals
Overview:
Understanding the basics of MI is essential for all mortgage professionals, with high achievers going beyond the basics. Building off MGIC's popular MI Basics webinar, this session dives deeper into MI premium plan options that are available, how to know which ones to offer which borrowers, and provides tips and tactics to help increase your skills.
In this session, we'll look at:
How MI premium plan options compare to one another
How different premium plans are disclosed
Which plan fits which borrowers
How to discuss these options with your borrowers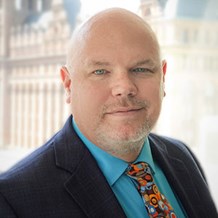 Vance Edwards, CMB, MGIC Marketing Program Director
Vance Edwards joined MGIC in 1999 and currently serves as MGIC's Marketing Program Director. Among Vance's responsibilities is heading up MGIC's Marketing Promotions Team which oversees MGIC sales training efforts, marketing of MGIC programs and co-branding efforts with MGIC customers. In addition, Vance leads MGIC initiatives with Realtors and consumers, especially first-time homebuyers. He has spoken numerous times to Realtors® and loan originator audiences on topics including: first-time homebuyers, QM, economic overview, mortgage industry, and sales skills. Vance lives in Menomonee Falls, Wisconsin with his wife Carrie and children Hailey and Trevan. Vance is a certified FICO professional and earned a Certified Mortgage Banker ("CMB") designation from the MBA.