15 is Greater than 20 - A New Angle on Mortgage Finance
30 minutes
Who Should Attend:
Loan Officers, Sales Managers
Overview:
Many borrowers believe 20% down on their home purchase is their only option. But you know it's not.

What if you could offer your borrowers a way to consider their mortgage from a slightly different angle: 15% instead of 20% down? Yes, their monthly principal and interest payment will go up a bit. And yes, they'll need to purchase a small amount of mortgage insurance.

Here's the big BUT: They hold on to the difference… in savings… for investing… for making home improvements. And you reinforce your role as their Trusted Advisor.

Join us for a quick half-hour webinar to think outside the box:


Which borrowers should consider putting 15% down instead of 20%?
What it will cost the borrower… and what they will gain
Which MGIC premium plans work best with this concept?
The opportunity in the market and how to use it with referral partners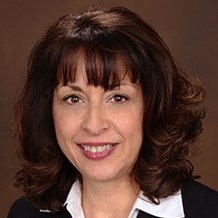 Sandra Sweeney
Sandra Sweeney is a mortgage industry veteran with over 35 years of experience. Her varied roles in operations, underwriting, sales and management give her a deep understanding and appreciation for all roles in the industry. Sandra rejoined MGIC in 2013 and is currently an underwriter on the Atlantic Region team. Sandra and her husband currently reside by the water on Smith Mountain Lake, Virginia. In her spare time, she enjoys boating, swimming, hiking and ballroom dancing.