Readynest helps homebuyers spread their wings
Readynest.com is our online resource for homebuyers in all stages of the process. Readynest breaks down the homebuying process in plain English – and Spanish – and backs up the facts with true stories that bring it all to life. It's packed with tips, tools and information, including:
An overview of the key steps to buying a house, broken into bite-size topics
Our no-fee Homebuyer Education Test
Calculator
Checklists and planners
Engaging stories, infographics and videos
An easy-to-understand glossary
Share Readynest content on social media
Part of any savvy loan officer's social media strategy is maintaining a regular stream of valuable, relevant content.
Look for share icons located below the page title on any Readynest page to post content directly on your social platforms.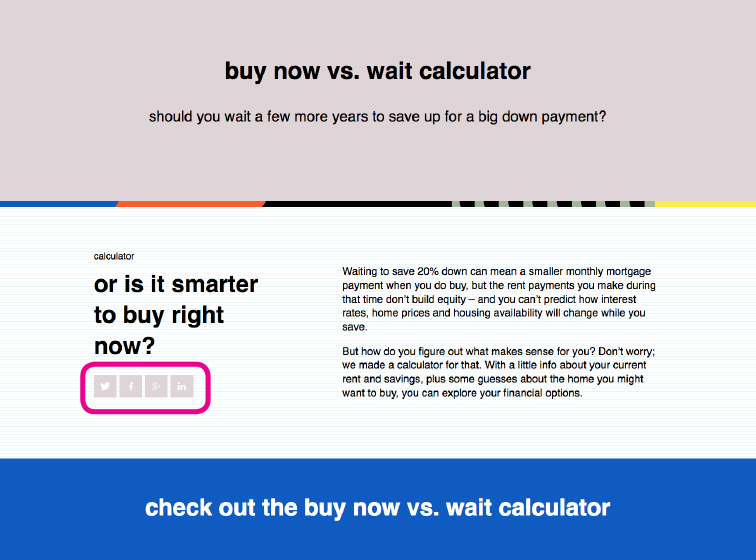 Click the icon; log into your social site. Add your own comments and post to your network.