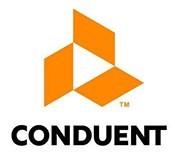 Conduent Mortgage Services
Breakthrough ideas, leading technologies, end-to-end process management, automated document workflows and unique tools to give your mortgage operations an edge – that's Conduent Mortgage Services.
Video | LinkedIn | Facebook | Twitter | Instagram | Slideshare
Solutions
BlitzDocs®
BlitzDocs helps you quickly and securely process documents, speed review times, ensure compliance and gives your borrowers the ability to stay informed throughout the process with 24/7 mobile and web access.
User Guide
Rethink your approach to social media! Coach Kyle Draper has 5 strategies for changing the way you use social media – register now to save your seat.