7 Must Haves for a Great LinkedIn Profile | Infographic
LinkedIn is one of the fastest growing social media sites and is the largest professional social media platform on the market. LinkedIn offers you the ability to make a great first impression with your customers. Start increasing your business opportunities by optimizing your LinkedIn profile with these must-haves.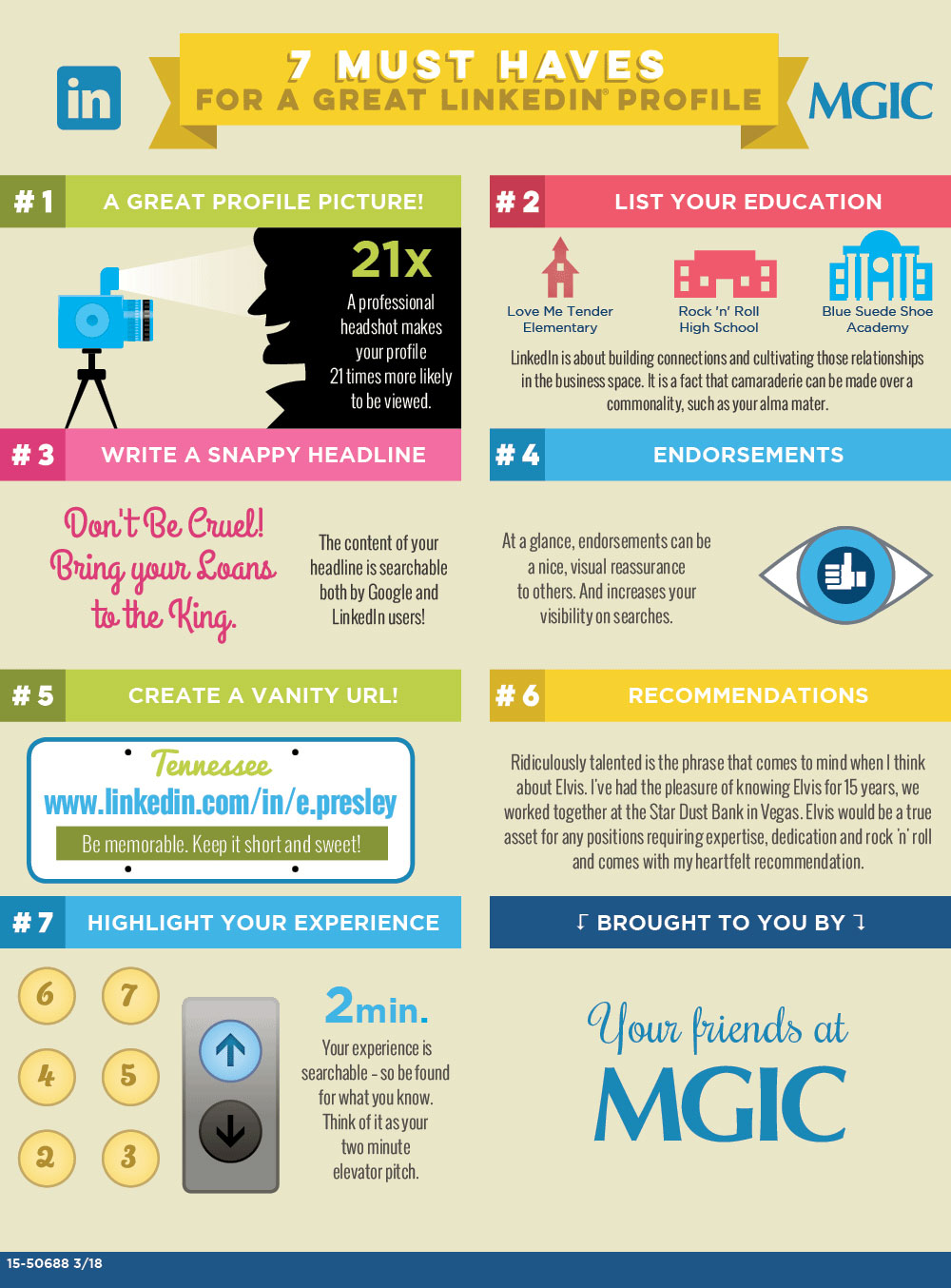 Rethink your approach to social media! Coach Kyle Draper has 5 strategies for changing the way you use social media – register now to save your seat.