*Rethink Everything You Know About Social Media with Coach Kyle Draper*
60 minutes
Think you know about social media? You may want to reconsider your approach. Rethink Everything is about executing social media differently. Traditionally, social media has been taught from a selfish mentality: What's in it for me? Let's flip that mentality on its head by focusing more on using social media to serve people rather than to sell to people. That's what this is all about.
During this 60-minute webinar, Coach Kyle will dig deeper into these 5 big strategies for changing the way you use social media:
#1 Social proof – Future customers are going to look you up on social media, so if your online presence is lacking, you're in trouble.
#2 Love people – No one knows your followers or customers better than you. Serve your people; create value for them.
#3 Accept your issues – You can't please everyone, so focus on the ones who are there for YOU.
#4 Actually listen – Potential clients can provide your future content. Pay attention to the questions they ask you and you'll never run out of content again.
#5 Daily video – If you want to improve, practice every day with one-to-one videos.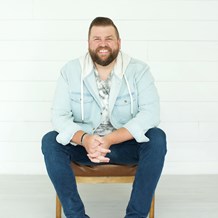 Kyle Draper, Founder of KyleDraper.com & Content Compounding
Kyle just does it differently. While most are zigging, he's zagging. Though known as a "social media expert," he's really more of a relationship expert and has discovered how to capitalize on loving people through social media to grow your business. He's helped real estate professionals and lenders sell hundreds of millions of dollars through his methods and strategies. You'll laugh (and maybe cry), but you'll definitely learn.
Rethink your approach to social media! Coach Kyle Draper has 5 strategies for changing the way you use social media – register now to save your seat.