How to Evaluate and Calculate Borrower Income – Focus on Base, Hourly, Overtime, Bonus and Commission
75 minutes
Who Should Attend:
Processors, underwriters, loan officers
Overview:
To make an informed underwriting decision, it is critical to thoroughly evaluate and calculate borrower income. Will the borrowers be able to make their new mortgage payment AND meet all their other monthly obligations?
During this interactive webinar, you will learn to:
Document various income types
Calculate various types of qualifying income
Analyze your results for stability
Note:
This class does not include evaluating self-employed borrowers. MGIC offers specific Self-Employed Borrower classes for analyzing returns for Corporations, Sole Proprietors, Partnerships, S Corporations, Financial Statements and Rental Income.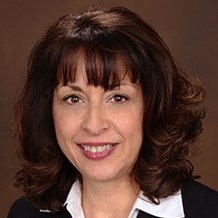 Sandra Sweeney
Sandra Sweeney is a mortgage industry veteran with over 35 years of experience. Her varied roles in operations, underwriting, sales and management give her a deep understanding and appreciation for all roles in the industry. Sandra rejoined MGIC in 2013 and is currently an underwriter on the Atlantic Region team. Sandra and her husband currently reside by the water on Smith Mountain Lake, Virginia. In her spare time, she enjoys boating, swimming, hiking and ballroom dancing.