How Could Credit Fraud Happen to Me
45 minutes
Who Should Attend:
Loan Officers
Overview:
What happens when your borrower's financial accounts — checking, credit cards, and the like are compromised? What are the best means of addressing these security breaches after they happen and how could they have been prevented? Hear the real-life experiences of industry professional, Mike Olden, and gather tips and tactics to better educate your current, past and future borrowers.
During this session, we'll discuss:
How to explain the differences between credit freezes, credit locks and fraud alerts
Placing fraud alerts on credit bureau files
Lender's responsibilities when viewing fraud alerts
Preventative versus reactive actions you can provide your borrowers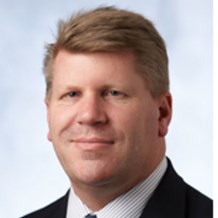 Mike Olden
At American Reporting Company, Mike's primary responsibility is managing and developing new business with banks, credit unions, and mortgage bankers. Mike has worked in the mortgage banking industry since 1984 and at American Reporting Company since 1997. Mike also helps develop and deliver educational programs related to credit reporting and credit scoring for ARC clients, non-profit housing partners, and first-time homebuyers. He is certified to teach continuing education to Realtors in Washington, Oregon, and Hawaii; and has been a featured presenter to national audiences Mike is a former board member of the Puget Sound Mortgage Lenders Association and the Community Homeownership Center. He served on the Mortgage Bankers Association State & Local Advisory Council from 2005 to 2007 and was president of the Seattle Mortgage Bankers Association for the 2004/2005 term. He currently serves on the board of directors for the Washington Homeownership Resource Center.